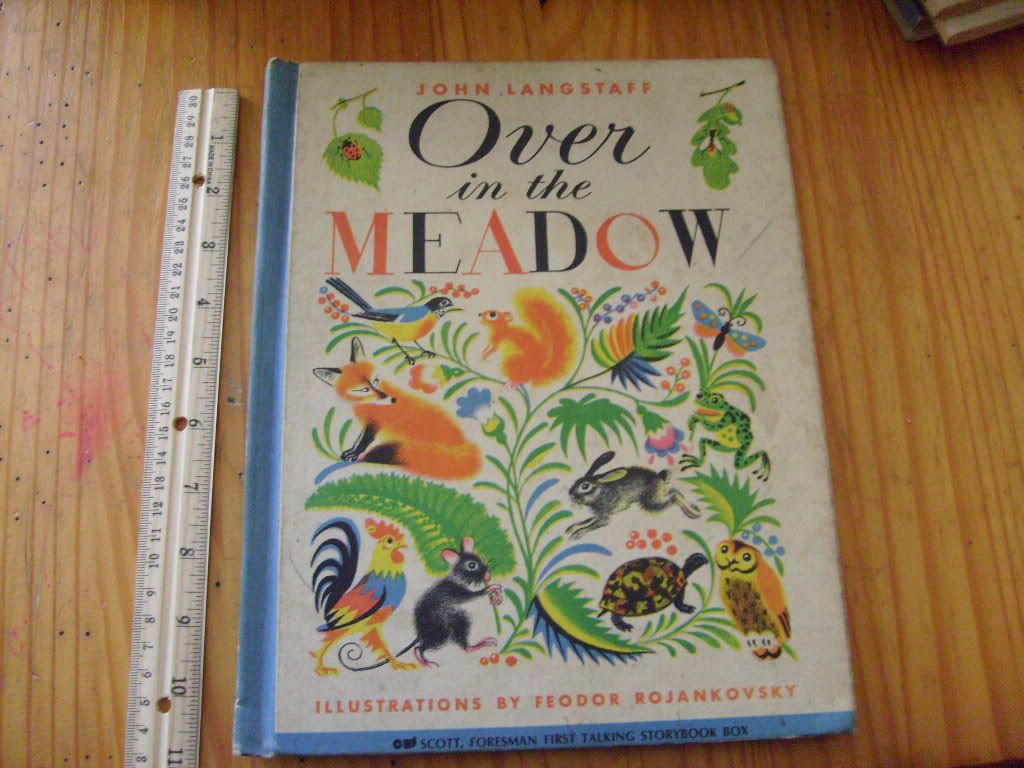 Photo source: http://www.infomat.com/learning/books/over-in-the-meadow.htm
Last week. I was in the children's s room in the library trying to locate a picture book to share that was new to me, one that really stirred my imagination. As funny as it sounds, I was not having much luck. That is, until I happened upon Over In The Meadow my John Langstaff, illustrated by Feodor Rojankovsky.
I was instantly mesmerized by the beautifully designed and rendered illustrations. It also struck me how modern the art work appears. It's way ahead of its time, and has clearly been a source of inspiration to many a contemporary artist. This book was published in 1957. It's kind of amazing.
The poem inside is quite sweet and tells little stories, in stanza format, of mother animals and their offspring living happily in the wild. It's adapted from a 400+ year-old folk song. It's the type of poem-song you can read over and over and over again to your child, and quickly they will be singing along and enjoying this book.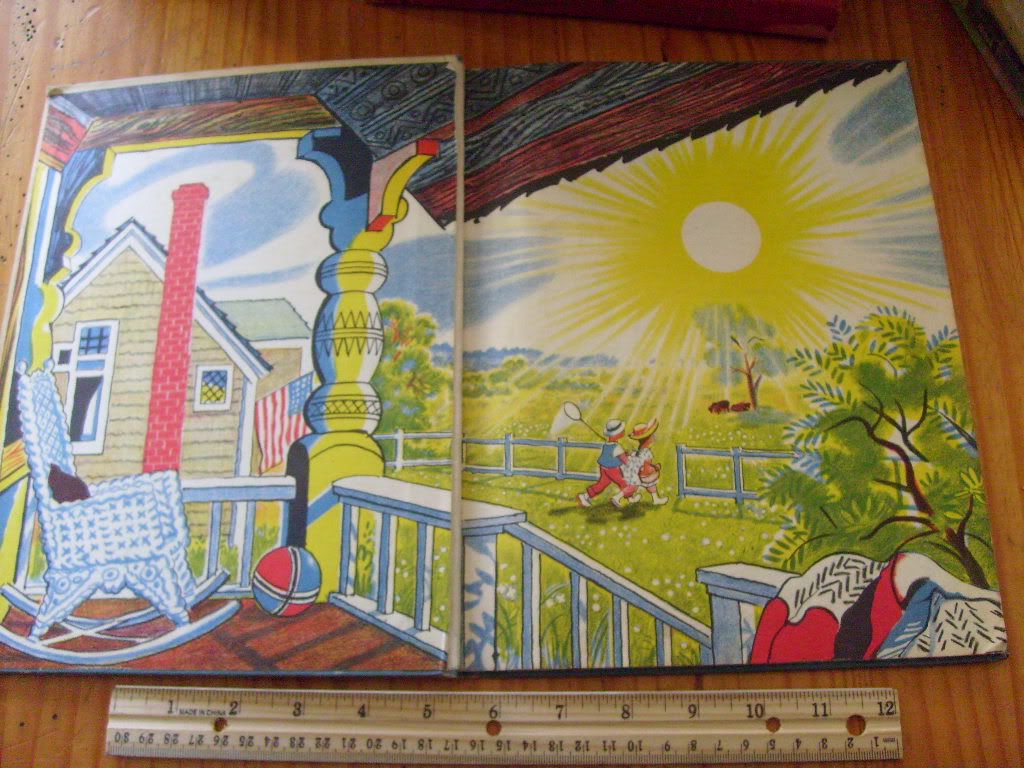 In the future, I'll be buying a few copies of Over In The Meadow to give as gifts to some little friends and family.